Project ZED
1974-1998-2001
(this page might take a while to load)

Q. What do you get when you cross a 1974 Kawasaki Z900 frame with a 1998 Kawasaki ZX900R forks, wheels, brakes and mono-shock swing-arm?
A. One tough-looking Kawasaki rolling chassis.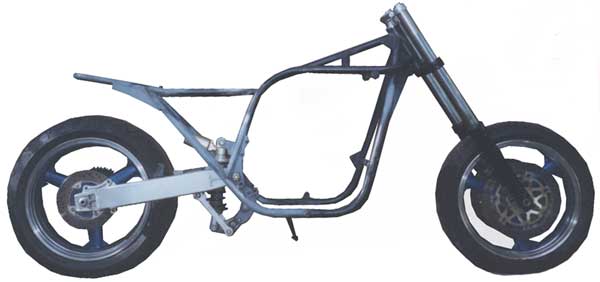 ---
This is what a stock 1974 Kawasaki Z900 looked like (duh!)...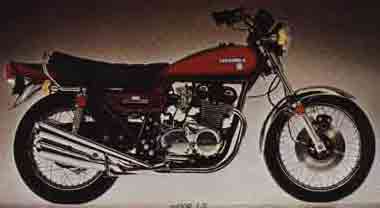 ---
I bought a stock 1998 Kawasaki ZX9R at Fowles Auction Group
(it had thrown a rod through the block but was never crashed)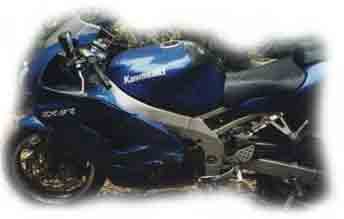 ---
This is the rolling chassis now (June 2001)...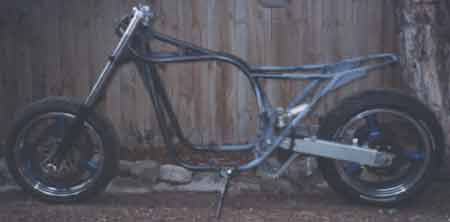 ---
The frame has been raked & strengthened
and the forks extended by five inches...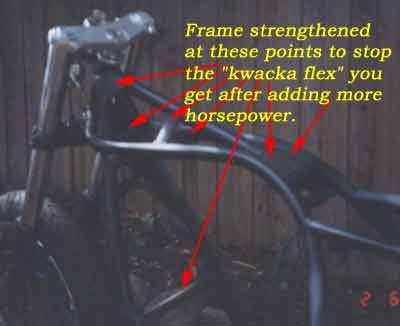 ---
and the boys at Bob Martin Engineering did a great job
of jamming the 1998 swing-arm into a 1974 frame...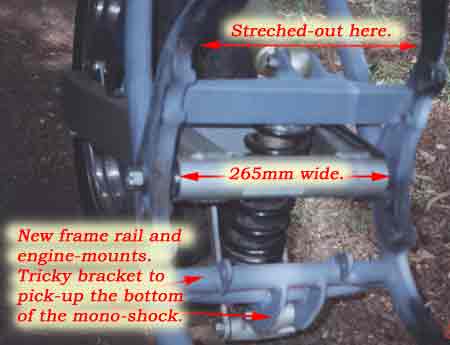 ---
Ohhh yeah, this is going to be fun...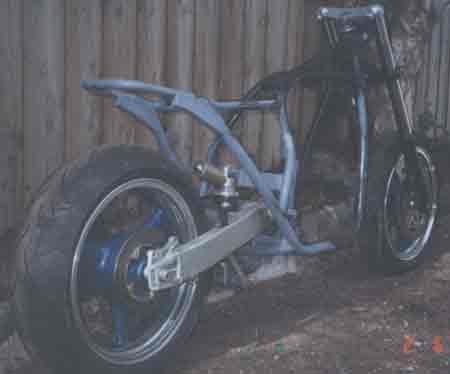 ---
Looks like it was always there.
Kawasaki should have made them like this in 1974...
---
Below is an (animated) artists impression
of the next few stages of the bike...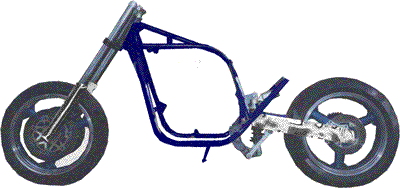 ---
June 2002
Click for an enlargement





---
More to come sometime!